Plastic Concept S.A.C., the organizing company of Expotextil Perú Digital, thanks you for visiting our website. If you need any additional information, please send us a message.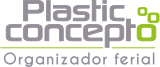 We are a Company that directs all its activities to promote the Peruvian Industry and Commerce with the aim of increasing its sales and positioning its image, through Integrated Commercial Information and Promotion Systems. We are professionals with more than 30 years of experience in the development of these projects.
What we offer?
Organization and integral production of fairs and exhibitions.
Business rounds and business missions
Internationalization for SMEs

We are a company allied to Plastic Concept SAC, which was born with the purpose of generating a responsible social and environmental impact in our environment, through the dissemination and promotion of models of sustainability, innovation, automation and digitization. We establish strategic alliances with companies, leading institutions, government, communities and academia.
What we offer?
Training and consulting: Congresses,, Conferences, Discussion Forums and Dialogues, Workshops.
Consultancy
Commercial Information: Specialized Bases, Guides and Publications, Impact Studies, among others
Organization and Production of Specialized Events: Fashion Catwalks, Design and Innovation Contests, Sectorized Industry Weeks.
Contact:
info@plastic-concept.com
ventas@plastic-concept.com
+51 957 815 282
www.megafip/expotextil
www.expotextilperu.com
www.plastic-concept.com